Feixunda (Xiamen) Information Technology Co., Ltd.founded in 2003, committed to the field of intelligent integrated wiring products technology research and development, production and provide solutions for network physical layer of the supplier. Abide by the "high bandwidth performance, strong adaptability and flexibility" guidelines provide the feasibility for fast changing network, scalable wiring solutions! Based on the Hong Kong international center radiation more than 10 countries and regions in the asia-pacific region, and has set up in Thailand, Malaysia, Singapore, Indonesia and other 10 countries set up marketing centers.
HongKong FeiXun production and sales with "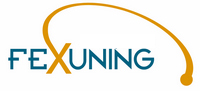 " for the brand: six wiring system, super five types of cabling systems, voice system, optical system, security cable system and engine room equipment system and so on more than 200 kinds of products, products are widely applied to intelligent hotel, residential area, education, enterprises, government agencies and relevant commercial &examination &legal institutions, water, electricity, radio and television, medical treatment, intelligent building, convention and exhibition center, finance, communication in the fields of industry. HongKong FeiXun with strong economic strength and the support of manufacturers at home and abroad, brought together a large number of engaged in data communications, network engineering system, information system integration aspects of technical elite, and vigorously develop cutting edge network.
Follow the wiring area international industry standards, industry standards, to constantly meet the demand of cabling solution and focused on product performance, manageability, high efficiency, the transmission speed, security, reliability, flexibility, low cost and ease of use and other key technology research and development! Successively with the international famous network company research and development institutions to establish cooperative partnership! Has with the domestic industries and regional agents to build a solid partnership, and set up r&d centers in India, with strong research and development of technical strength, advanced production capacity optimization wiring product quality, to support any business model of network development, meet the small to family, to enterprise's communication environment user and business needs solutions!
Adhering to the "high responsibility, high quality, high standard" enterprise conviction, in line with "good quality, first-class service" business purpose, constantly deepen the research and development, further improve the level of service and management. We will with more high-quality, personalized products, more perfect after-sales service return the love of the society from all walks of life. The global FeiXun - people sincere cooperation! Sincerely hope to FeiXun the telecommunications network technology bring us a better network world.